The Transatlantic Tale of Cleo and Christian: Love in the Public Eye
90 Day Fiancé: Before the 90 Days, a reality series known for its whirlwind romances and often unexpected relationship outcomes, has served up yet another shocker. This time it's Cleo C., the Italian model and student, who's heart has been shattered in the public eye. Scroll Down For Screenshots!
Cleo, originally introduced in the series' sixth season, was hopeful about her budding relationship with Christian Allgood, a Minnesota native. Their online romance, born from a simple social media interaction, seemed promising, even with Cleo's transgender identity creating ripples in their storyline. Christian's initial hesitation to show public affection, his family's reluctance to accept Cleo, and instances where he openly flirted with other women cast shadows of doubt.
Contradictions, Proposals, and A Split: The Rollercoaster Ride
Their time together, especially when Christian visited Cleo in London, was rife with challenges. Notably, a contradicting narrative emerged around their intimacy, with Christian's account differing starkly from Cleo's own revelations to the 90 Day Fiancé producers.
Still, the couple seemingly found a way to move past their differences. Christian's proposal during the season 6 Tell-All episode gave fans hope for the couple's future. Yet, Cleo's recent Instagram post tore that hope apart, confirming the couple's split due to the strain of maintaining a long-distance relationship in the limelight.
Cleo to Fans: Love, Regret, and a Plea for Privacy
Drawing from Cleo's heartfelt Instagram captions:
"I know a lot of people want to know… but we are no longer together… Please understand I love him and will always love him… He will forever be in my heart."
Despite the end of their relationship, Cleo emphasizes her enduring love for Christian, their shared memories, and her hope for a future that wasn't meant to be. Her emotional and candid appeal to the public reveals her own vulnerabilities, insecurities, and codependence.
Fans Weigh In: Support, Skepticism, and Everything in Between
Reactions from 90 Day Fiancé fans have been mixed. Many expressed relief, suggesting Cleo "dodged a bullet." They urged her to find someone more deserving of her love and attention. Others challenged Cleo's plea for privacy, citing her decision to broadcast her relationship on television. However, Cleo's response to such skepticism was assertive, emphasizing her right to privacy post-show: "…You were entertained… now you feel some sort of parasocial entitlement towards me?… I owe you absolutely nothing."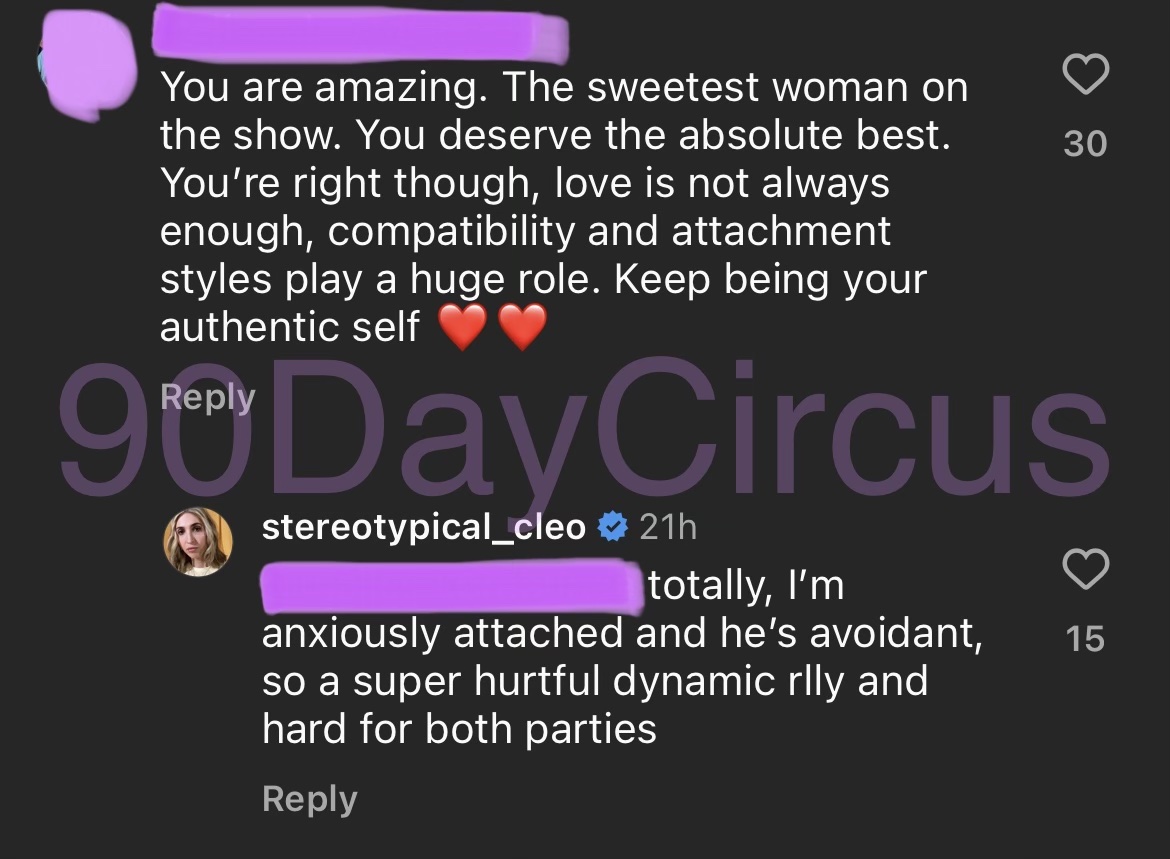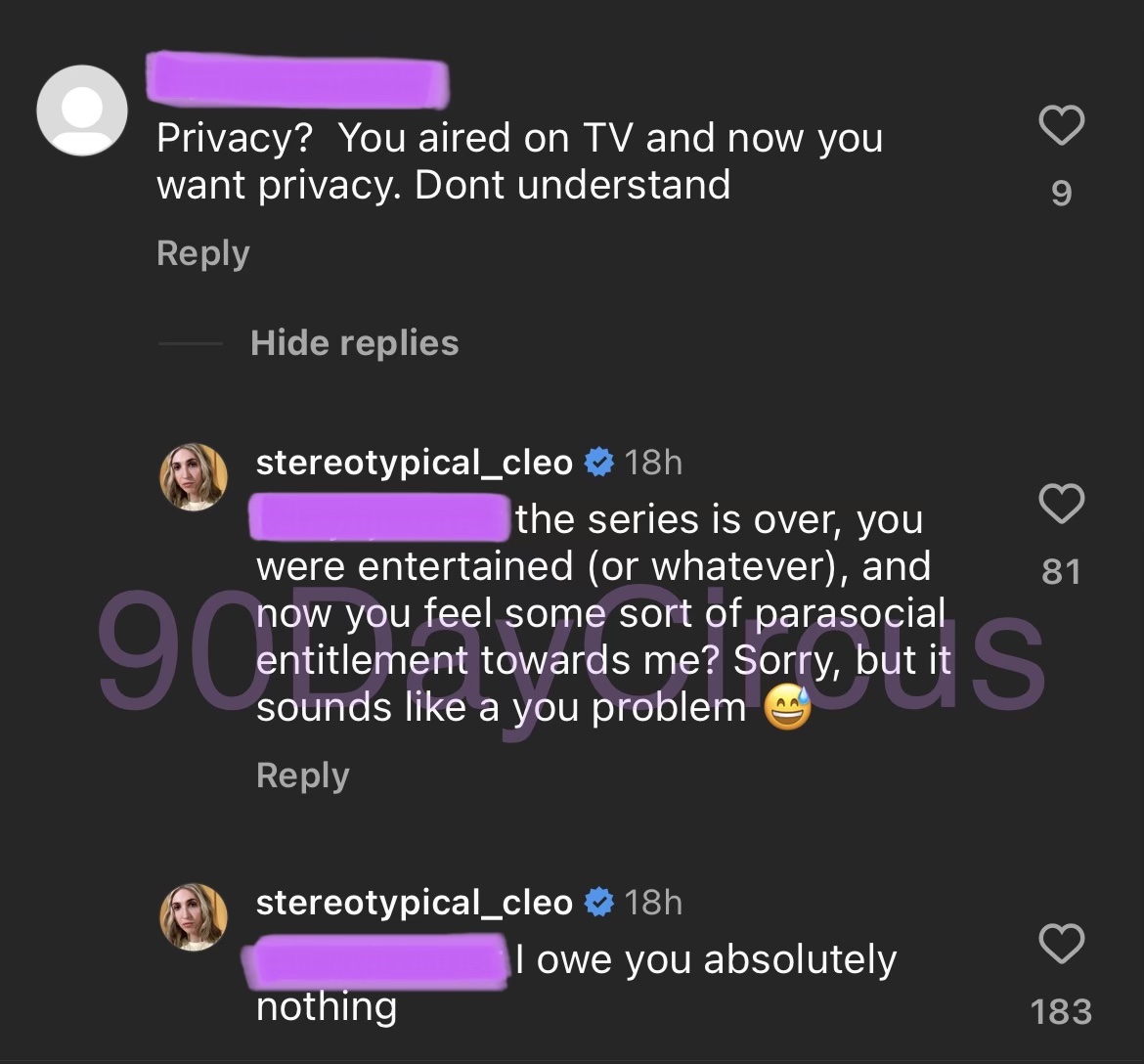 The Shadow of Mystery: Christian's Unexpected Proposal
The undercurrent of intrigue continued when Cleo unveiled Christian's secret chats with an unknown woman. His subsequent proposal, which many perceived as hollow, seemed to be a mere play for attention rather than a genuine gesture of commitment. Despite talks of a K-1 visa and settling in the U.S., their journey took an unforeseen turn post the 90 Day Fiancé season.
Cleo and Christian's tale is yet another testament to the unpredictable world of 90 Day Fiancé. Their love, tested by personal challenges and public scrutiny, has left fans with more questions than answers. As the dust settles, one can only hope that both find the happiness and peace they seek.