The whirlwind romance saga between 'Before the 90 Days' season 6 star Amanda Wilhelm and Romanian TikTok influencer Razvan Ciocoi has been an emotional roller coaster. Still, as they say, the show must go on. After Amanda pulled the plug on their tumultuous relationship, she's now dropped a bombshell. Amanda is moving on with a new love interest – yet another TikTok star! See Pics Below!
The heartbreaking backstory set the stage. Amanda, a 31-year-old widow and mother of two, married her best friend, Jason, only to lose him to cancer. Jason's last wish was for Amanda to find love again. Trying to honor her late husband's wish, Amanda sought solace on social media, becoming ensnared in the world of TikTok influencers. And that's how she stumbled upon the younger, charismatic Razvan. But as it turns out, their digital romance was fraught with cracks. Despite Razvan's attempts to reassure Amanda that his shirtless dances and staged kisses were part of his job, jealousy reared its ugly head. The relationship hit the rocks, and Amanda, once again, found herself adrift.
In an unexpected twist, Amanda hasn't taken any time to heal her emotional wounds. Instead, she's back on the influencer love train, showcasing her newest beau, Cody, another TikTok sensation. Her TikTok profile teases the words "The difference," accompanied by a king, heart, and lock emojis – a clear nod to her new man. Cody returned the favor, cheekily writing, "Red Flag A…❤️" on his TikTok profile. The "A," no prizes for guessing, is undoubtedly Amanda.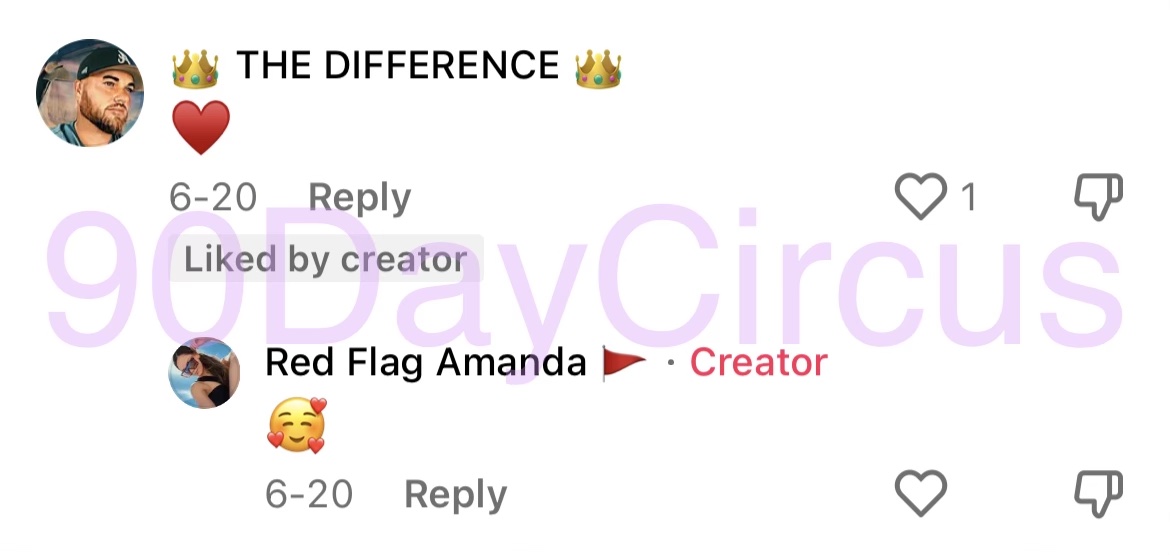 This latest development in Amanda's love life has fans of the show gobsmacked. Is this merely a rebound? Or has she genuinely found the one? Only time will reveal the truth about her complex relationship dynamics.