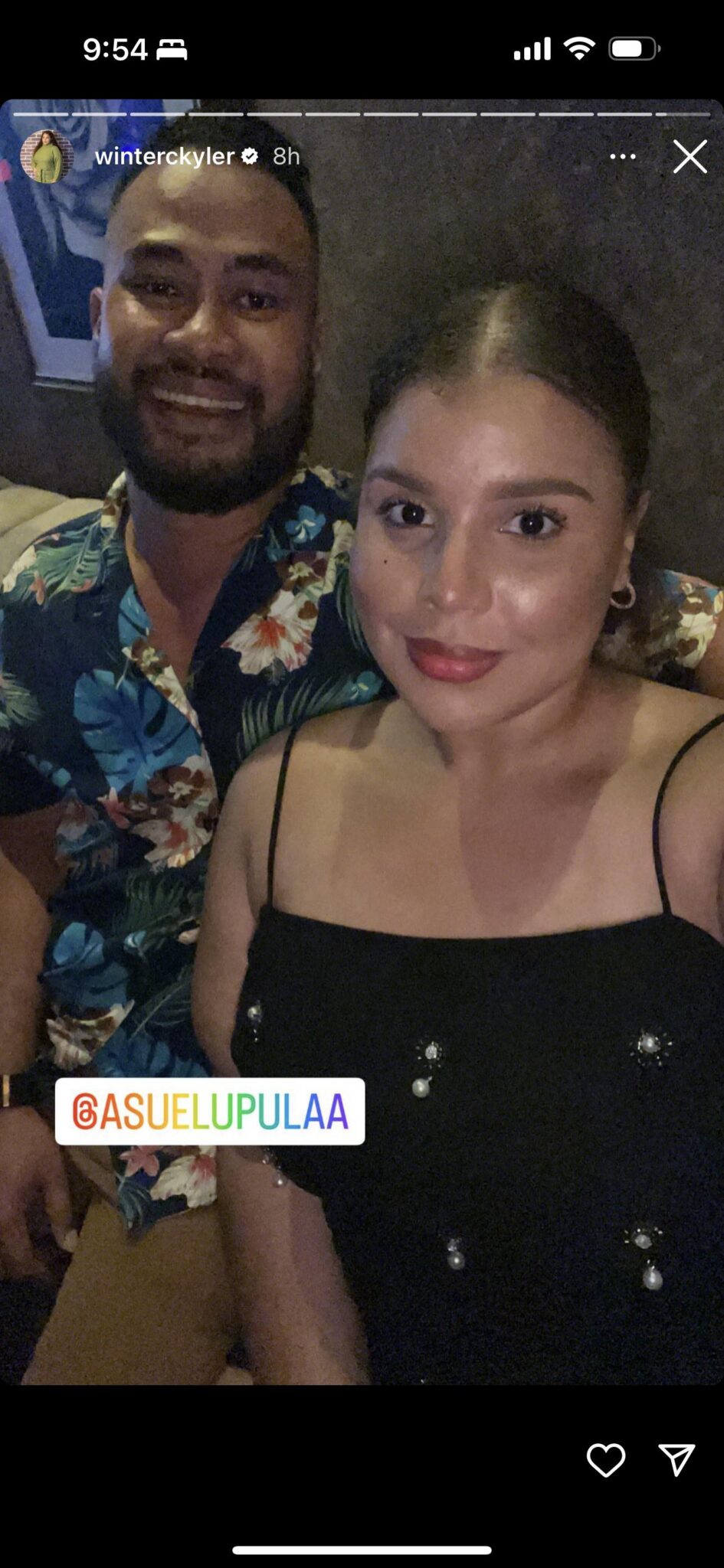 The world of 90 Day Fiancé has been rocked by a scandalous revelation involving Asuelu Pulaa and Kalani Faagata. With cheating allegations, hall passes, and the involvement of Chantel's sister Winter, this drama seems to have no end. Let's dive into this juicy story and uncover the truth behind the turbulent marriage of Kalani and Asuelu.
The Cheating Allegations Emerge
Rumors started swirling a week ago when an Instagram fan page accused Asuelu of cheating on his wife, Kalani. The news was initially just a series of allegations, but after a string of videos surfaced showing Asuelu partying with his new girl, it became clear that the couple's marriage was in serious trouble.
Their Rocky Relationship History
Kalani and Asuelu's marriage has always been tumultuous. The couple met in 2016 when Kalani, 29 at the time, fell in love with 23-year-old Asuelu while on vacation in Samoa. Their relationship progressed quickly, and they were married with a baby on the way when they appeared on 90 Day Fiancé. However, their marriage was plagued by Asuelu's negligence and lack of accountability, which were frequently on display during their time on the show.
Hints of a Breakup
In March 2022, Kalani accused Asuelu of endangering their children, leading him to unfollow and block her on Instagram. Asuelu hinted at being single in a June video but was unable to discuss their relationship status due to a TLC non-disclosure agreement. While the couple teased fans about their potential split on social media, they never officially confirmed the breakup.
The Controversial Hall Pass
After Asuelu confessed to his infidelity, the couple tried to save their marriage by agreeing to give each other a "hall pass," allowing both to have s*x outside their marriage. This unconventional solution, reminiscent of Will Smith and Jada Pinkett Smith's relationship, has left fans questioning the couple's judgment.
Asuelu's Shocking New Romance
Asuelu's new romantic interest is none other than Winter, Chantel's sister from the family Chantel spin-off show. Videos have surfaced of Asuelu partying and flirting with Winter at a club alongside 90 Day Fiancé stars Yara, Jovi, Chantel, and her siblings. This explosive revelation has fans questioning the future of Kalani and Asuelu's marriage.
An Uncertain Future
With the couple resorting to such extreme measures, it's hard to imagine a happy ending for Kalani and Asuelu. Their decision to date other people while remaining married is a risky move that could further damage their already strained relationship. It might be best for them to divorce and focus on co-parenting their children, but only time will tell how this dramatic saga will unfold.
In conclusion, the scandalous revelations surrounding Asuelu Pulaa and Kalani Faagata's marriage have sent shockwaves through the 90 Day Fiancé fan community. With cheating allegations, hall passes, and new romances, it's uncertain whether the couple can salvage their relationship or if they're headed for divorce.