The Controversial Life of Olivia Hopkins
Olivia Hopkins, the daughter of 90 Day Fiancé star Molly Hopkins, has faced her share of controversies outside the show. From her strained relationship with her mother to multiple arrests, the young woman has had a tumultuous journey. This detailed blog takes you through the major scandals of Olivia's life, providing an in-depth look at her struggles.
Olivia's Introduction on 90 Day Fiancé
Molly Hopkins, 47, first appeared on 90 Day Fiancé season 5, where she planned to marry her Dominican Republican boyfriend, Luis Mendez. Molly introduced her two daughters, Olivia and Kensley Hopkins, to the viewers. As a teenager, Olivia didn't want Luis to live with them in Georgia. After divorcing Luis, Molly started dating New York cop Kelly Brown, who was eventually introduced to her daughters and received their approval.
Olivia's Tumultuous Relationship with Molly
As Molly became more involved in the 90 Day Fiancé franchise, her relationship with Olivia became strained. Olivia faced a misdemeanor simple battery charge following a domestic violence incident at Molly's Georgia home over two years ago. She reportedly struck her mother several times, leaving a visible red mark on Molly's head. Olivia was released on a $1,500 bond and asked to move out of their house within 48 hours of her release from jail.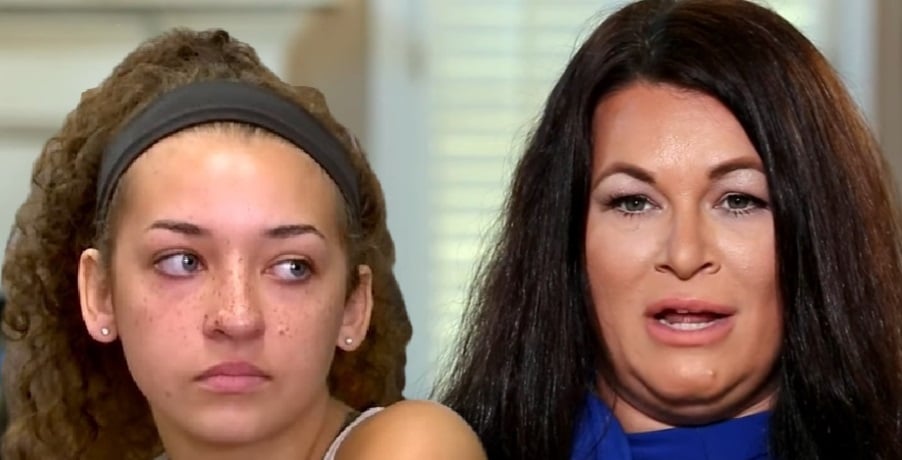 Olivia's Arrests and Legal Troubles
Olivia was arrested on April 4, 2023, for violating the terms of her probation, which stemmed from the previous arrest in October 2020. She was sentenced to 12 months of probation after pleading guilty on February 27. According to the arrest warrant, Olivia failed to enter a Family Violence Intervention Program within 14 days of sentencing and didn't take two scheduled drug tests in March.
Olivia's Feud with Kelly Brown
Despite their rocky relationship, Molly supported Olivia when she accused Molly's ex-boyfriend Kelly Brown of physically attacking her. The feud began when Olivia tried to sneak her boyfriend into Molly's house, which Kelly disapproved of. Olivia moved into her boyfriend's house but continued fighting with Kelly over text messages. In November 2022, Kelly allegedly walked into Molly's LiviRae store and slammed Olivia against the wall after grabbing her, according to a February 2023 police report.
Navigating a Troubled Path
Olivia Hopkins' life has been marked by scandals and strained relationships, which have played out both on and off the screen. As the daughter of a 90 Day Fiancé star, her struggles have attracted public attention, making it all the more challenging for her to navigate these difficult situations.