90 Day Fiancé's Angela Deem, 55, is looking a lot different these days. Thanks to her weight-loss surgery and a few cosmetic surgeries! Angela recently had some more work done to get closer to her complete transformation.
The 90 Day Fiancé star recently stopped by a plastic surgery clinic to receive lip fillers and smooth out forehead lines. She chose to use Revanesse Lips, which is an approved hyaluronic acid filler and Xeomin injections to reduce wrinkles. It's obvious that Angela is putting in a lot more effort towards her appearance!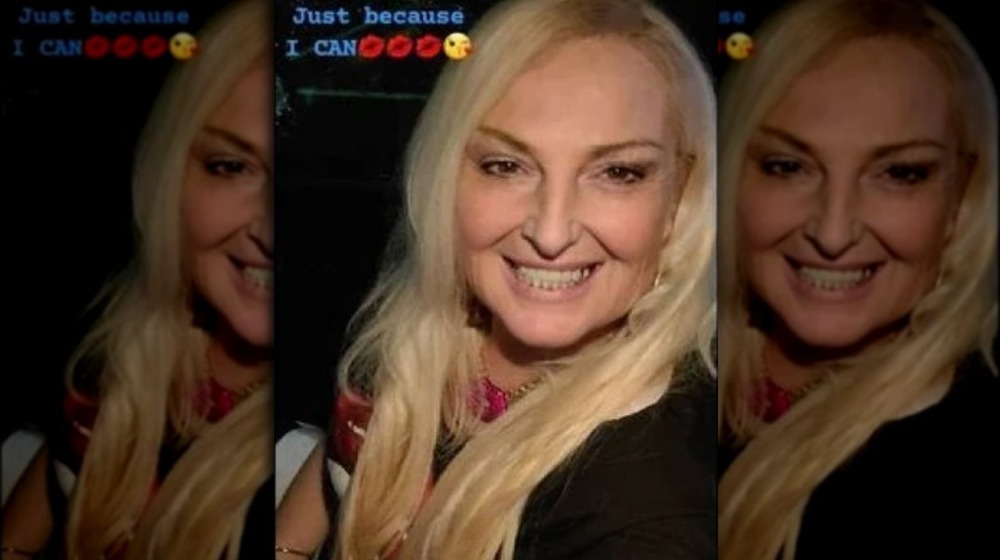 A lot of us have seen Angela out and about after her dramatic weight loss. It's clear that she is having a great time and has definitely gained a lot of confidence. Angela has apparently lost 90 pounds! In August of 2020, Angela had a gastric sleeve procedure, liposuction, and a breast reduction.
Angela is not shy about sharing what work she has had done – she even shares the process on TV! Angela has talked about why she needed this change. She claimed that she was putting on weight and she had gained around 25 pounds when she realized she needed to do something different.
Apparently Angela wanted to improve her looks for Michael, 32, but she also said that it was largely for health concerns as well. She stated that Michael wasn't very supportive during the whole process because he is not too familiar with thee types of procedures. Angela adds that it is important to have someone who is emotionally supportive.
Angela recently opened up about their marital struggles, due to being long-distance and not being on the same page about children. She said that she had "done everything" to try and make their relationship work. We will have to see what happens on TLC's 90 Day Fiancé: Happily Ever After?