On this season of 90 Day Fiancé: The Other Way, Jen has embarked on a journey to India to be with her fiancé, Rishi. But it seems that the culture clash is proving to be a bit too much for her. In a sneak peek at Sunday night's episode, we see Jen facing a new obstacle in her relationship: the expectations of an Indian housewife.
Rishi has asked Jen to visit another Indian family to learn the customs of an Indian housewife. Jen is hesitant but agrees to go. Once there, she finds out that she's expected to wake up early to make tea for the family. As one of her Indian hosts teaches Jen how to prepare the tea, Jen appears bewildered.
The women explain that in their Indian culture, men don't do this kind of work. It's an ancestral practice that has been going on for many years, and they cannot change it. Women cook, serve food to men, and then they can eat after the men do. Jen is clearly struggling with this expectation, and she can't give a straight answer when asked if she's prepared to take on this role in her relationship with Rishi.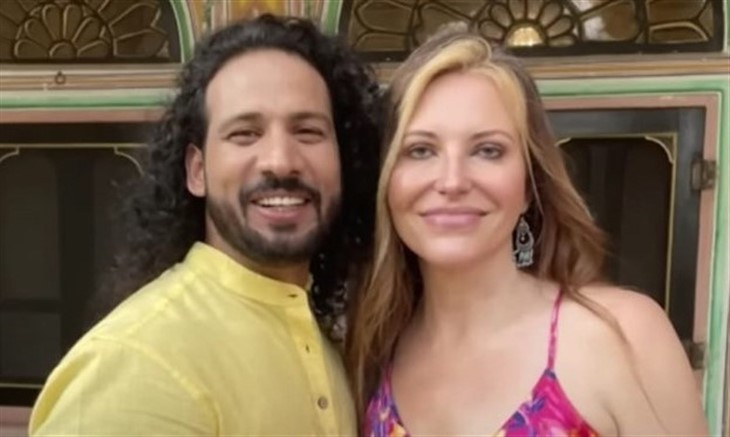 Jen is feeling overwhelmed and admits that this is not how she expected her life to be after marrying Rishi. She thought he applauded her independence, but this change in expectations feels dramatic. She begins to question their whole relationship.
While Jen respects the women and their traditions, she's not sure that serving Rishi's family is the life for her. "I don't have two master's degrees so I can go be a maid for your family, I'm sorry," she says. "If that's who he thinks I am, he doesn't know me at all."
This situation highlights the importance of cultural awareness and communication in relationships. It's crucial to have open and honest conversations about expectations and values before committing to a serious relationship, especially when cultures clash. Jen and Rishi will have to work through these differences if they want to build a successful future together.
In the end, it's important to remember that every relationship has its obstacles, and it's up to the individuals involved to decide whether or not they're willing to work through them. We'll have to wait and see how Jen and Rishi navigate this particular hurdle in their relationship.