The reality TV world is reeling from the bombshell revelations surrounding the 90 Day Fiance stars Kris and Jeymi. The couple, who got hitched after a whirlwind romance of just "nine" days, have now decided to part ways in a shockingly dramatic fashion. Kris, the American native, has hastily packed her bags and fled to her home country, leaving Jeymi teary-eyed and devastated.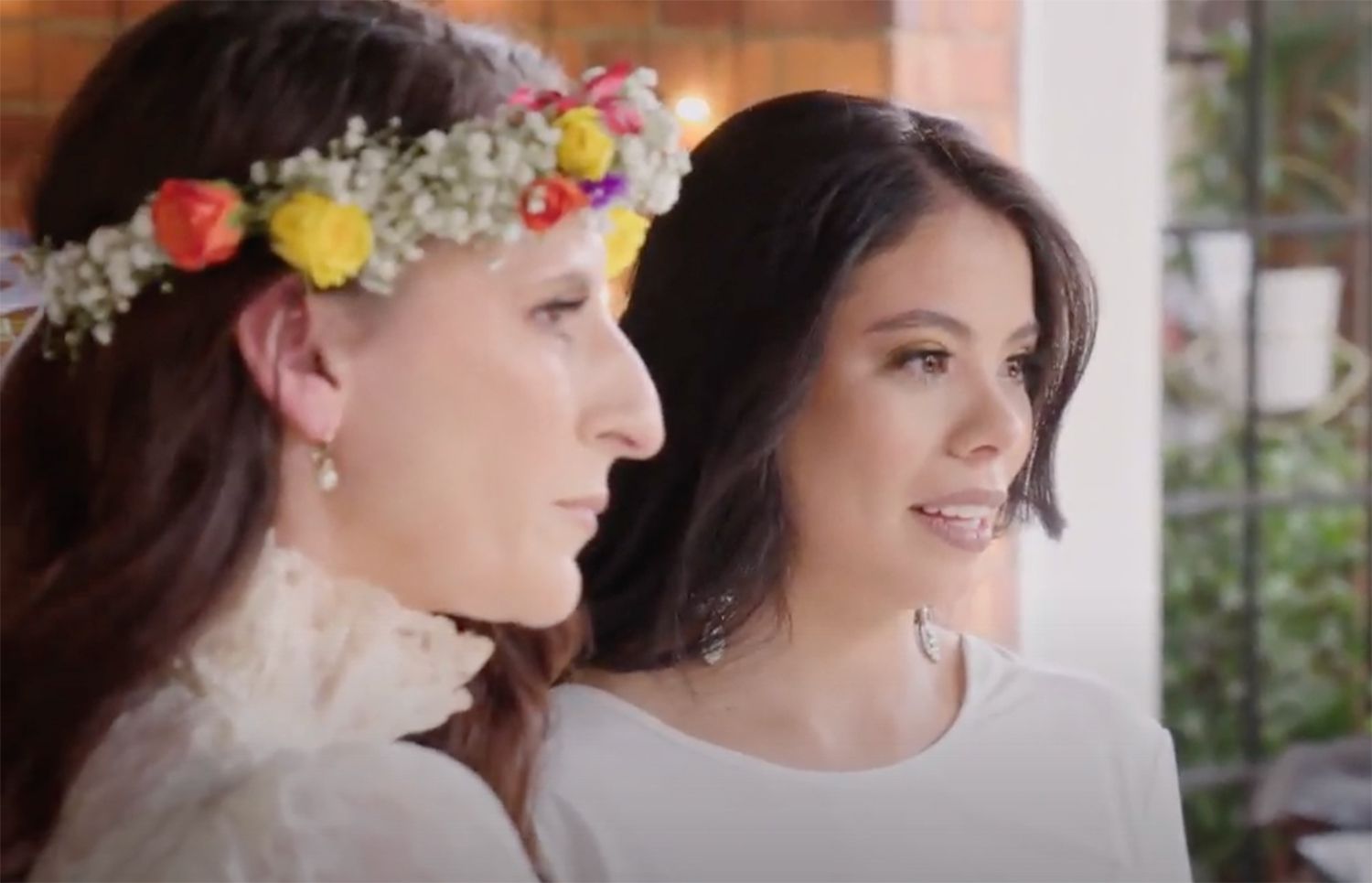 Kris Calls It Quits: A Hasty Exit Shrouded in Mystery!
The couple's honeymoon phase came to an abrupt halt as Kris decided to return to America, claiming she had urgent issues with her "bank" and needed to "refill" her "narcolepsy medication." However, it appears Kris had ulterior motives for her sudden departure, as she left without booking a return ticket, essentially abandoning Jeymi in Colombia.
Jeymi's Worst Fears Confirmed: Kris Ghosts Her for a Month!
In a heart-wrenching scene from the upcoming episode, Jeymi reveals that it's been a "month" since Kris left and she hasn't even received a single FaceTime call from her estranged wife. This shocking turn of events has left fans speculating if Jeymi knew all along that Kris wouldn't return.
Dark Secrets: Is Kris a Drug Addict?
The couple's troubles were further compounded by Kris's narcolepsy issues, which have raised eyebrows among the show's viewers. Fans have even gone as far as to suggest that Kris is a drug addict, with her "sudden change" of behavior and "unusual" conduct attributed to withdrawal symptoms. The speculations have reached fever pitch, with viewers theorizing that Kris's move to America is yet another erratic decision fueled by her alleged drug problem.
A Tumultuous Romance Comes to an Explosive End?
As the world waits to see if Kris will return to Jeymi, the sordid revelations surrounding their relationship have left fans shocked. This explosive drama promises to be a rollercoaster ride of emotions, as the fate of this once-hopeful couple hangs in the balance.