"90 Day Fiancé" star Molly Hopkins has always been open about her life on screen. But recently, the reality TV celeb has been making headlines for her incredible transformation. Following a tumultuous journey of heartbreaks and breakups, Molly seems to be embracing a fresh, rejuvenated self, celebrating her dramatic weight loss by slipping into a svelte cut-out dress. Scroll Down For Pics!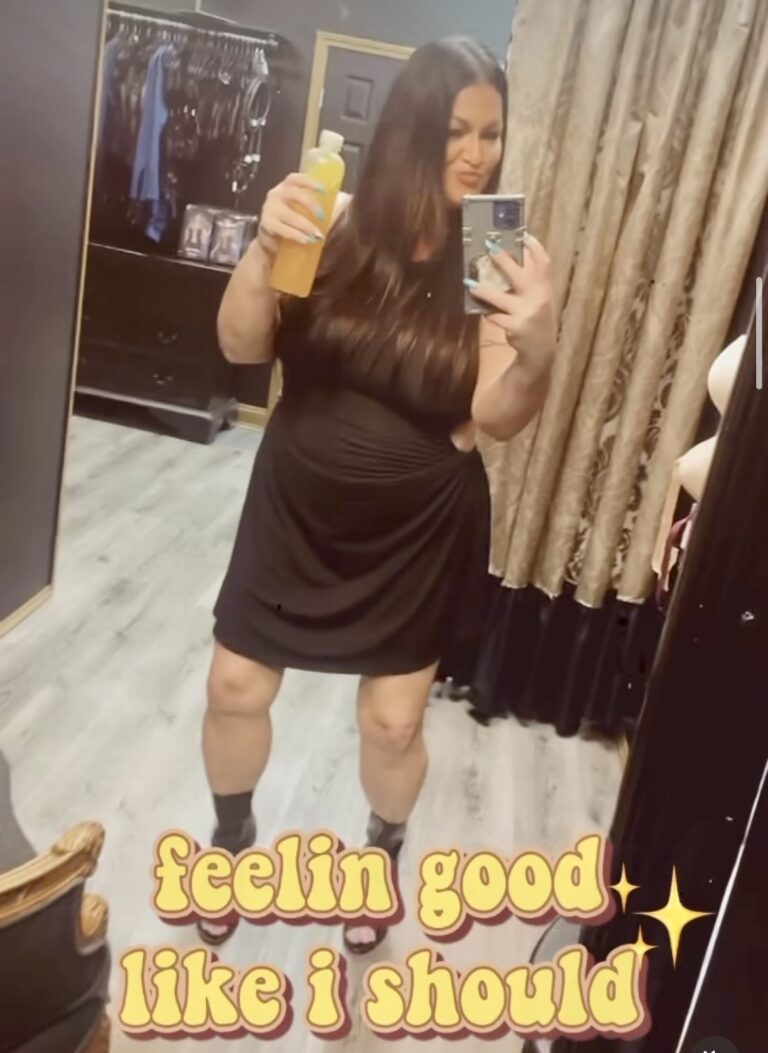 A New Molly Emerges
Once Molly was so smitten with love that she rushed into a whirlwind marriage with Luis, which unfortunately ended within six months. She also had a relationship with ex-New York Detective Kelly Brown that didn't quite go the distance. However, through all the heartache and disappointment, Molly has found a new focus: her own well-being.
Her recent weight-loss journey has been an inspiration for many fans, and she has not shied away from showing off her results. A prominent ambassador for Plexus, Molly credits the health drink for her impressive transformation.
Flaunting the Glow with Sunday Best
Donning a body-hugging black cut-out dress paired with high-heel boots, Molly shared her latest look on Instagram. The 48-year-old celeb recorded herself shaking a bottle of Plexus, exuding confidence, and looking radiant.
Not just promoting the drink, Molly's Instagram post was also a call to her followers to overcome their obstacles and live their dream life. Besides running a business and caring for her two daughters, Molly is now a proud advocate for health and self-love. Her followers were quick to shower her with praise, calling her "flawless," "gorgeous," and lauding her for her hard work.
Finding Strength in Heartbreak
The heartbreaks Molly has endured have been particularly harsh. From a short-lived marriage with Luis to a difficult breakup with Kelly Brown, Molly had a rough ride. The revelation of Brown's physical assault on her daughter was a massive blow.
However, Molly's resilience has seen her channel her energy into focusing more on her health and career. Her significant weight loss post her split from Kelly Brown is a testament to her determination and strength. Wearing a see-through revenge dress, Molly compared her new look to her old one, with fans commending her drastic changes and applauding her for making herself a priority.