Loren and Alexei, the star couple of the popular reality show 90 Day Fiance, have faced backlash from fans over an alleged scam giveaway. With a massive social media following, the couple often promotes brands and conducts giveaways on their accounts. However, their recent Louis Vuitton giveaway worth $2000 in partnership with BGB marketing has not gone well with the viewers.
The giveaway required the audience to follow BGB marketing's official page and every account it follows, like the first three posts, and tag their friends. However, viewers were quick to point out that BGB marketing's official page followed 52 other accounts, intensifying their anger and leading them to slam the couple in the comments.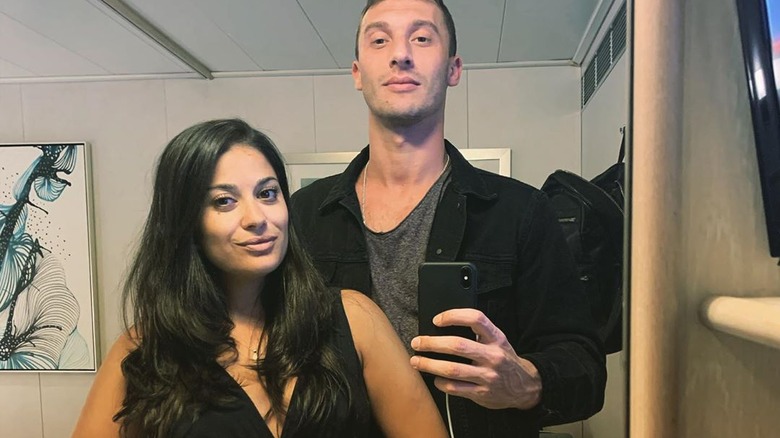 Many viewers compared this alleged scam to Kim Kardashian's case, where she faced a lawsuit for promoting such giveaways. While some claimed that this giveaway seemed real as BGB Marketing has collaborated with many stars recently, others believed that the posts were predatory and only aimed to scam the followers.
While there is no confirmation of a lawsuit against Loren and Alexei, viewers have expressed their disappointment and lack of trust in the couple. What do you think of this controversy? Let us know in the comments below. And don't forget to stay tuned to 90 Day Circus for all the latest 90 Day Fiance tea!