I am just as shocked as you to hear about this rumor! I would never have thought Liz would even be near Big Ed again, but I guess life is full of surprises isn't it?
This news is coming from a fan who shared the picture below on her social media page. She allegedly saw them out in Santa Barbara and noticed that Liz was all over him and she was also sporting quite the rock on her hand! The fan shared that they seemed happy.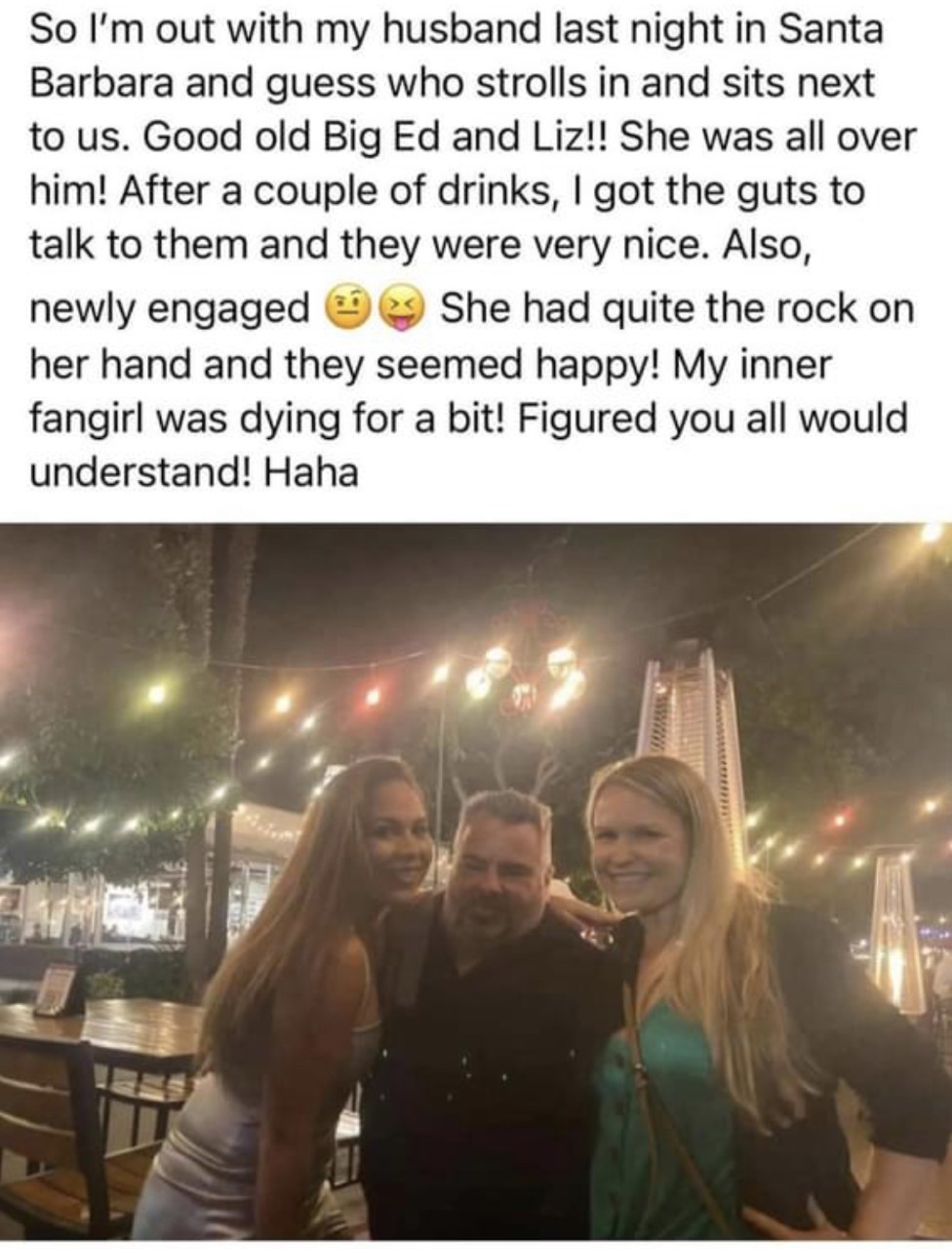 My first thought was…maybe this is just an older picture of when Liz and Big Ed were actually a couple, but then I noticed that Ed was sporting his new haircut – which he got after he and Liz were no longer together. I will let you make your own judgments on it!
What I think most of us our wondering is if this is actually legit and they are really engaged what on earth is Liz thinking? Especially considering how messy and ugly their breakup was! Everyone witnessed how Ed treated her with that leaked phone call – do you remember that?
I honestly have a feeling like this could be true and I just can't understand why Liz would want to go backwards and return to a place that had caused so much pain for her?
I wonder what went down to cause such a change? I guess we might find out on new episodes of the single life. We will have to wait and see! I am so curious now!
How would you feel if Liz and Big Ed are not only back together but maybe even engaged?