Karine and Paul recently gave birth to their second child, Ethan. As seen on Paul's instagram, the baby is healthy and my congratulations go out to them. Because of Covid-19, the couple expressed serious concerns before giving birth. They were worried about finding room in a hospital to give birth, and it looks like they did.
Not unusual for the couple, fans have been troubled by their instagram activity. Paul recently shared that he was upset they could not live stream the birth of the baby (specifically pre and post birth). He later shared a troubling story on instagram promoting their live birth on onlyfans, with a price tag of $8.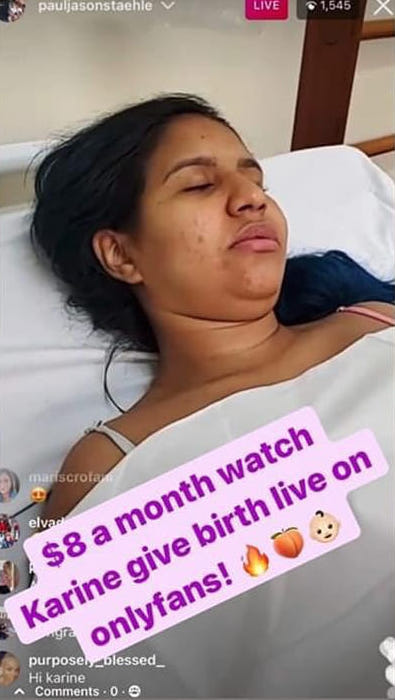 Is that what live births are going for these days? Is it even allowed? Paul went back and forth on whether live streaming the birth was possible. I know I definitely won't be checking their onlyfans to see if they went through with it, let me know if you did. Fans were also troubled by the choice of emojis in the picture, seeing a fire emoji, with a peach, alongside a baby is certainly not normal.
Let's take a look at Karine's recent onlyfans posts. This is a few days before giving birth. Is anyone else wondering if it's really Karine writing this?
Whether it's Karine, Paul, or a combination of both, they certainly had business on their mind throughout their pregnancy.
What's next for the couple? Paul and Karine might be the most confusing duo in 90 Day Fiance history, and from everything Paul shares on social media, we never know what's coming. I know I'll stay tuned in.