In a recent revelation, Stephanie Davison claims abuse occurred on 90 Day Fiance. She alleges that she was manipulated and sexually assaulted during filming. These are very serious allegations against TLC. We are just sharing what Stephanie has claimed.
Stephanie garnered a lot of attention not only from her flashy personality, but also from the large age gap she has with Ryan. Stephanie is 52 and Ryan is only 27. Of course this sparked fans interest. However, from the way they spoke to each other on face-time, it may not be the healthiest of relationships. Ryan spoke down to Stephanie and didn't seem to be excited about seeing her, while Stephanie had some obvious trust issues. Not that I blame her, since she did reveal that she has caught Ryan messaging other women.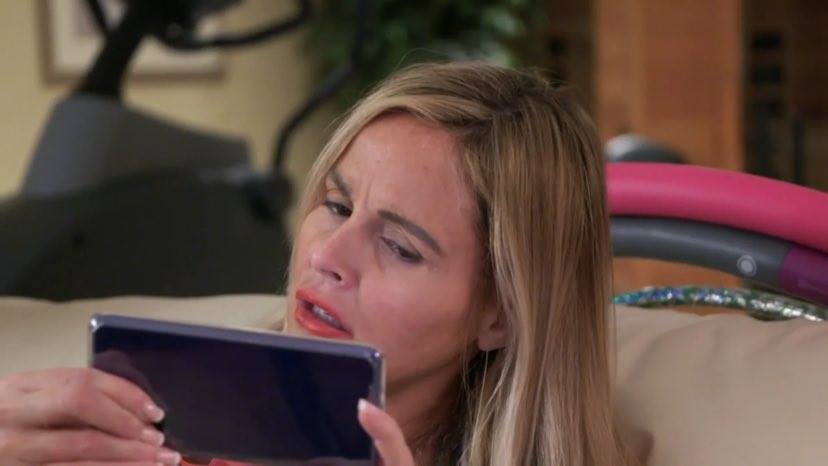 Everything came out because of a meme about Stephanie and Ryan. I guess Stephanie wasn't in a good mood when she saw the meme because she had a lot to say and posted a long comment on Instagram pretty much saying you can't believe everything you hear.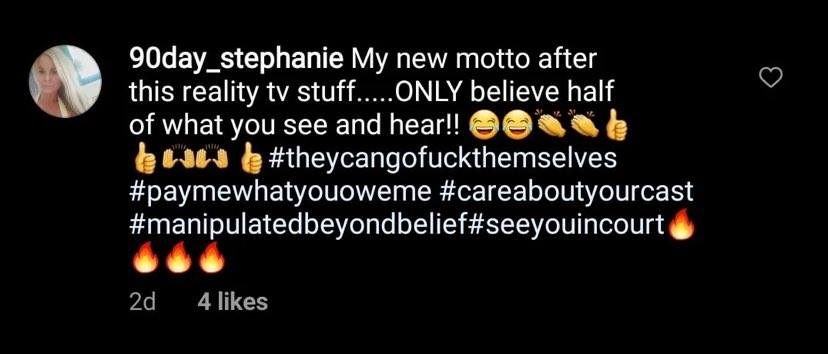 Things took a dark turn in the comment section because Stephanie claimed that she was sexually assaulted while filming and was pressured to keep filming after being attacked by sandflies. Stephanie alleges that she had to spend her time in a hospital on IV's to reduce the swelling she had from allergic reactions. Stephanie also added that TLC is unwilling to pay her medical expenses and she now has an attorney who has started legal action.
Fans are shocked by this new information Stephanie dropped so suddenly on social media. I have to admit that the claims are very intense. I can understand why people would be shocked by these accusations. They are very serious and need to be treated as such. None of these allegations have been proven in court, we will have to wait and see what happens when the truth comes out.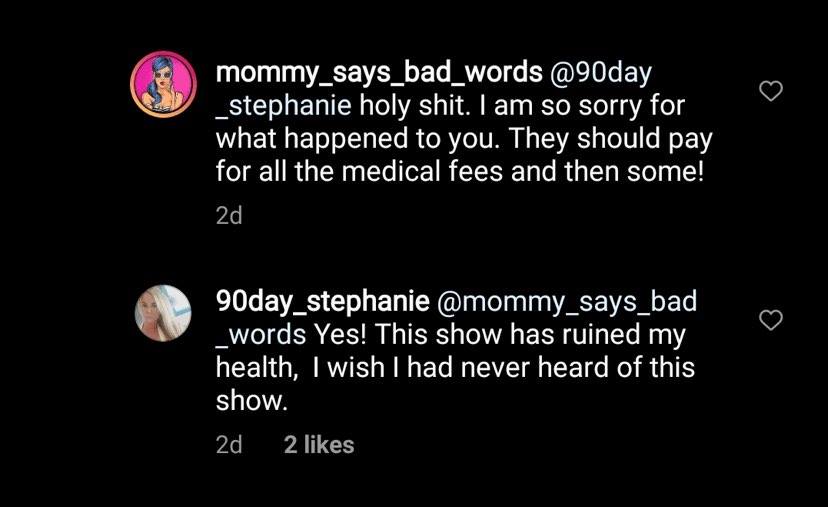 Ultimately, Stephanie Davison claims abuse occurred on 90 Day Fiance… what are your thoughts on what she had to to say?